PADEL
We are delighted to have added a Padel court to the Club in October 2020. The take up by existing members has been huge, together with a healthy influx of new 'Padel only' members. Padel is the fastest growing racket sport in the World and has really started to take off here in the UK.
MATCHES & TOURNAMENTS
The first ASTC Padel Club Championships took place this summer for mens and ladies doubles and mixed doubles.  Round robin matches were played throughout the summer and the Finals Day was on 4th September 2021.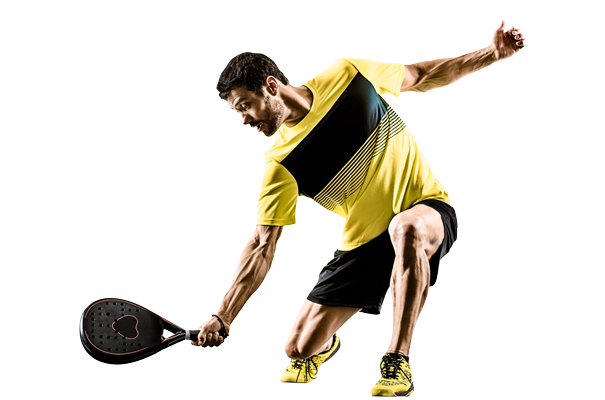 REGULAR PADEL FIXTURES
SOCIAL PADEL

We are currently running Padel 'Roll Up' sessions on Thursday evenings, 7.00pm to 9.00pm for Club members and also on Friday mornings, 09.00am to 11.30am (beginners welcome from 10:30am). We welcome guests to these sessions - players who would like to 'try out' Padel for the first time, or more experienced players who wish to try out our court with a view to joining the Club.

JUNIOR PADEL

We positively encourage juniors to participate in Padel, either by means of coaching or within their family groups or with other like minded families. Padel is also a great game for juniors to play amongst themselves. They can hone their skills in a fun way whilst getting plenty of outdoor exercise.

Padels for sale

We have the following HEAD Padels available for purchase through the club:

1. HEAD Evo Sanyo (SOLD OUT)

2. HEAD Flash in green

3. HEAD Flash in pink (one left)

4. HEAD Evo Delta (awaiting stock)

Please contact Rachael directly to purchase
PADEL COACHING
Padel coaching will be available from Spring 2021
Jeremy Colton

Jeremy has been the Head Squash and Racketball Coach at ASTC for 18 years. He runs both the adult and junior programmes and is now available for Padel lessons at the club. He works with players of all abilities from beginners to county level and beyond.

• England Squash Level 4 High Performance Coach PGDip
• Aspire Coach (South of England)
• Former Regional Coach (London and South East)
• ES Racketball Coach
• MSc in High Performance Sports Coaching (completes May 2021)
• Due to take LTA Padel qualification Autumn 2021
• Individual lessons: £30 per hour
• Pairs lessons: £36 per hour

Mobile: 07967 392495

> CONTACT

Jo Robinson

Jo is passionate about community rackets sports and their physical, mental and social benefits for all ages and abilities of player - particularly for 50+ seniors, women, families and juniors.

Jo is very excited about the growth potential of Padel at ASTC and in the UK generally and what it can do to get everyone, especially beginners, enjoying easy-to-learn, fun, friendly and social sport.

• Level 2 Squash and Racketball Coach
• Qualified Padel coach Hello Padel bronze level
• Level 1 Tennis Coaching Assistant
• Surrey County squash player
• Surrey County & National racketball player
• Individual lessons: £20 per hour
• Groups, tasters and courses by arrangement

Mobile: 07462 327100

> CONTACT
CLUB HUB
Keep up to date with the latest events, news updates and stories across the club.
Squash / Racketball

Further to recent Government announcements with regards to the further lifting of COVID restrictions from Monday 26th JULY Squash Club Nights will start up...

> READ MORE

Tennis

Group Adult and Junior Tennis Coaching November and December

> READ MORE

Padel

Padel and Racket Ball Coaching Sessions October and November

> READ MORE

Social