SQUASH/RACKETBALL
Squash, and more recently racketball, have been the main stay of the Club for several decades. The four heated indoor courts are always well maintained, giving players the best possible conditions for play. There are internal leagues for both squash & racketball, plus we have teams playing in Surrey Cup and Vets Surrey Cup. We run club tournaments twice a year, which are well attended and bring out the best in our members.
MATCHES & TOURNAMENTS
Where there are matches, so there has to be competition, so what better way to challenge yourself by entering the club tournaments. These are run twice a year in the Spring, and Christmas. They are always very well attended and give members the chance to play handicap or open tournaments over a wide variety of competitions such as doubles, singles and mixed. The club also runs teams in Surrey Cup and Vets Surrey Cup. The standard is high across all the divisions. These inter club matches give players the chance to play against some of the best players in Surrey, gaining England Squash Ranking Points along the way.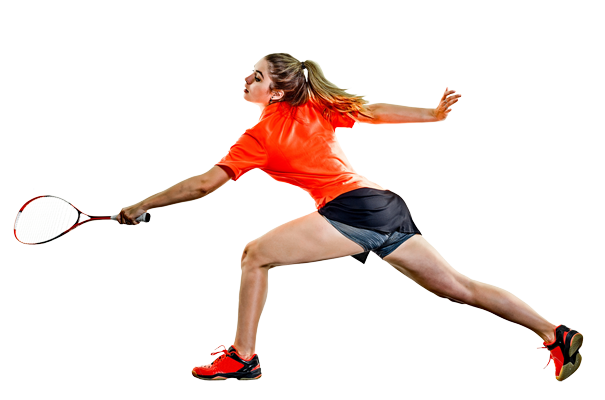 REGULAR SQUASH / RACKETBALL FIXTURES
SOCIAL SQUASH/SOCIAL RACKETBALL

It is not always necessary to play league matches or tournament matches - getting on court is about having fun and getting a good aerobic workout with like minded players. Monday night is club night and a great opportunity to meet new playing partners. In addition, there are some daytime squash/racketball 'roll-ups' - see the news feeds for further information.

JUNIOR SQUASH/JUNIOR RACKETBALL

Jeremy Colton, our resident coach, runs several junior coaching and training sessions during the week and on Sunday mornings. These are very well attended by all age groups and abilities. Many of the Club's leading players started as Ashtead juniors. See website for details http://www.jcsquash.com
SQUASH / RACKETBALL COACHING
We offer coaching for all levels and all ages.
JEREMY COLTON

(ES Level 4)

Jeremy runs JCSquash and is the Head Squash & Racketball Coach at Ashtead Squash & Tennis Club.

He has a wealth of experience working with players from club level to county, regional and beyond. In 2019 he completed his Postgraduate Diploma in Advanced Squash Coaching and become an England Squash Level 4 High Performance Coach. In 2021 he gained an MSc in High Performance Coaching.

He is currently a Regional coach and an Aspire coach for the South of England.

Jeremy leads the coaching programme at Ashtead Squash & Tennis Club and is available for individual and small group lessons starting at £32 for 45 minutes.

> CONTACT

PAUL STEWARD

(ES Level 2)

Assistant Coach

England Squash Level 2

Individual lessons £20 per 45 minutes

Contact Phone number 07932 686774

> CONTACT
CLUB HUB
Keep up to date with the latest events, news updates and stories across the club.