TENNIS
We have a friendly approach to tennis at ASTC and welcome tennis players of all ages and abilities.  Our two hard courts are busy with club sessions, cardio tennis, group and private coaching for all ages from tots to seniors.  For the more competitive player, we enter teams in both Wilson Surrey and Dorking and Leatherhead Leagues as well as running our summer club championships and winter tournaments.
MATCHES & TOURNAMENTS
The round robin groups for the Club Championships run from May to end of August with the 2022 Finals Weekend set for September 10th and 11th.
Teams are entered into Wilson Surrey Winter and Summer leagues as well as the summer Dorking and Leatherhead League.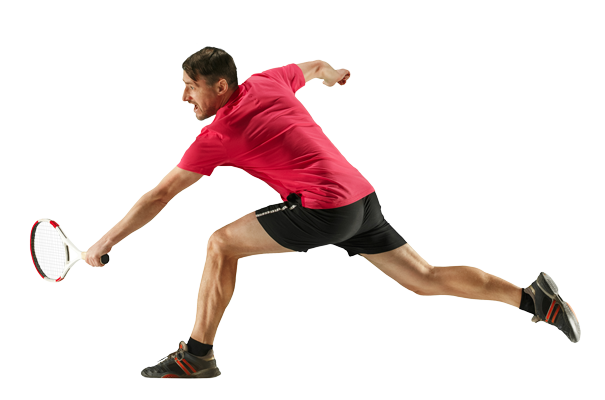 REGULAR TENNIS FIXTURES
LADIES SOCIAL TENNIS

Join our friendly group of players. The emphasis is firmly on enjoyment – no fierce competitive spirit here!

Ladies Club Session
Mondays 1:30–3:00pm

No need to book, just turn up and play

Ladies Intermediate
Thursdays 1:30 – 3:00pm

4–8 players by arrangement
Players confirmed by WhatsApp group

MIXED SOCIAL TENNIS

Mixed Club Sessions
Wednesdays 6:00 – 9:00pm (summer only) 1:30pm - 3:30pm (during the winter)

No need to book, just turn up and play.

Friday Eights
Mixed Invitational 6:00 – 9:00pm (summer only)

Tennis followed by a pot-luck supper at the club.
4–8 players by arrangement. Players confirmed by email

Mixed Club Session
Saturdays 10:00am – noon

No need to book, turn up and play.

Indoor Tennis Evenings
6:30 – 9:00pm followed by pot-luck supper

Held at St George's Tennis Centre, Weybridge. £8 per session
16–18 players by arrangement on two Saturdays during the winter
Players confirmed by email

GROUP COACHING

All junior and adult group coaching including Cardio Tennis is run by MB Tennis 

JUNIOR TENNIS SUMMER CAMP

MB Tennis will be putting on two junior tennis summer camps this August.  The first summer camp was a huge success.  The second one is taking place at the end of August and places are still available.

All bookings and enquiries are to go directly to MB Tennis
TENNIS COACHING
We offer coaching for all levels and all ages.
MANDY BEAUMONT

HEAD COACH

(LTA LEVEL 5 COACH)

Mandy has over 30 years' experience and has coached at the club for 12 years. She is responsible for managing the coaching programme, for both junior and adult sessions throughout the term on a weekly basis year-round and also for running the junior camps during the holidays.

PTR qualified. RPT qualified. Racketball qualified coach. Qualified First Aider.

Mobile: 07974 186624

> CONTACT

ANDY KEETCH

(LTA LEVEL 4 COACH)

Andy has 20 years experience coaching at Development and Performance Junior level through to adults of Beginner to Advanced levels implementing the foundations of Technical, Tactical, Physical and Mental aspects of tennis for players to development and achieve their goals.

- LTA Level 4 Senior Performance  Coach

- LTA Accredited +

- LTA Youth & Competition qualified + TFK trained

- United States Professional Tennis Registry qualified Coach

Hourly rate is £48 x 1 player and £65 x 2 players.  Groups of 3 or more should be arranged via MB Tennis.

Mobile: 07930 586330

> CONTACT

CEDRIC NGASSAM

(LTA LEVEL 2 COACH)

Details and prices for private coaching to come

Mobile: 07727 649816

> CONTACT

BEN AND HARRY PLUMB

(LTA LEVEL 2 COACHES)

Ben and Harry run the very popular junior club session on Friday afternoons during the summer school holidays.

Ben and Harry are also available for private coaching.

This session is on Fridays from 4pm - please see noticeboard/social media for times and prices.  (Please note this has stopped for the winter)
CLUB HUB
Keep up to date with the latest events, news updates and stories across the club.